Including most of the artist's paintings and a carefully chosen selection of his drawings
Monday, May 23, 2022
Considered one of the most important representatives of the French Rococo tradition in Spain and sometimes referred to as the "Spanish Watteau", Paret's output is in fact more varied and eclectic due, for example, to its inclusion of numerous works of a Neo-classical nature.
Goya's dazzling career and subsequent influence as well as Paret's own eventful life - including a lengthy period of exile in Puerto Rico and Bilbao - would eventually overshadow his role in 18th-century Spanish art. The exhibition has thus set out to reaffirm the artist's importance and present him to a wider public both in Spain and abroad.
With this selection of more than 80 works, including most of the artist's paintings and a selection of his drawings, the Museo Nacional del Prado with the support of Fundación AXA is presenting a chronological and thematic survey in Rooms A and B of the Jerónimos Building until 21 August. It will enable visitors to discover an artist who was outstanding in terms of the innovative, modern nature of his subjects and his particular, individual style.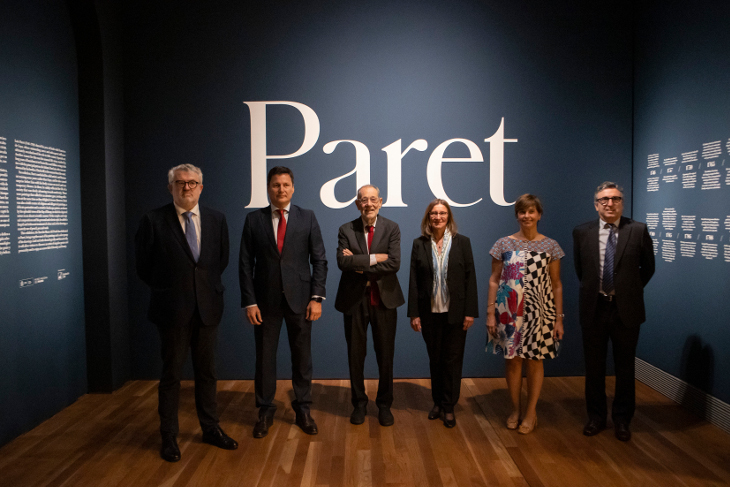 In the words of Javier Solana, President of the Royal Board of Trustees of the Museo Nacional del Prado: "Luis Paret is possibly the 18th-century Spanish artist who most deserved a major exhibition of the type now opening at the Museo del Prado." With the invaluable collaboration of private and public lenders and the support of Fundación AXA, the Prado has thus reunited most of the artist's known paintings. They include Masquerade, The Puerta del Sol, Paret's Daughters, View of Bermeo and The Annunciation to Zacharias, in addition to a remarkable group of drawings such as Hannibal at the Temple of Hercules in Cadiz and The Oath of Allegiance to don Fernando as Prince of Asturias, which together allow for an appreciation of the richness and variety of a painter alert to the changes of his day and one characterised by a remarkable originality and versatility.
In this first monographic exhibition on Paret organised by the Prado, Gudrun Maurer, the museum's Curator of 18th-century Painting and Goya and the curator of the exhibition, has surveyed Paret's professional career with the aim of singling out the excellent technical level and striking originality with which the artist depicted his chosen subjects while also presenting the new information on Paret's working method obtained from the scientific analysis of his paintings undertaken by the Museum's technical department.
The exhibition offers a complete survey of Paret's career and is divided into nine sections.