The itinerary <em>TITULORECORRIDO</em> has been successfully created. Now you can add in works from the Collection browser
<em>TITULOOBRA</em> added to <em>TITULORECORRIDO</em> itinerary
News
José de Galaz. Monstrance known as "The Lettuce", from the church of San Ignacio in Bogotá
Tuesday, March 3, 2015
The Museo del Prado is displaying the monstrance from the church of San Ignacio in Bogotá, an object known as "The Lettuce" and considered one of the most important and unique works in the Collection of the Banco de la República de Colombia. This special loan has been made in conjunction with Colombia's presence as Special Invited Country at ARCO 2015.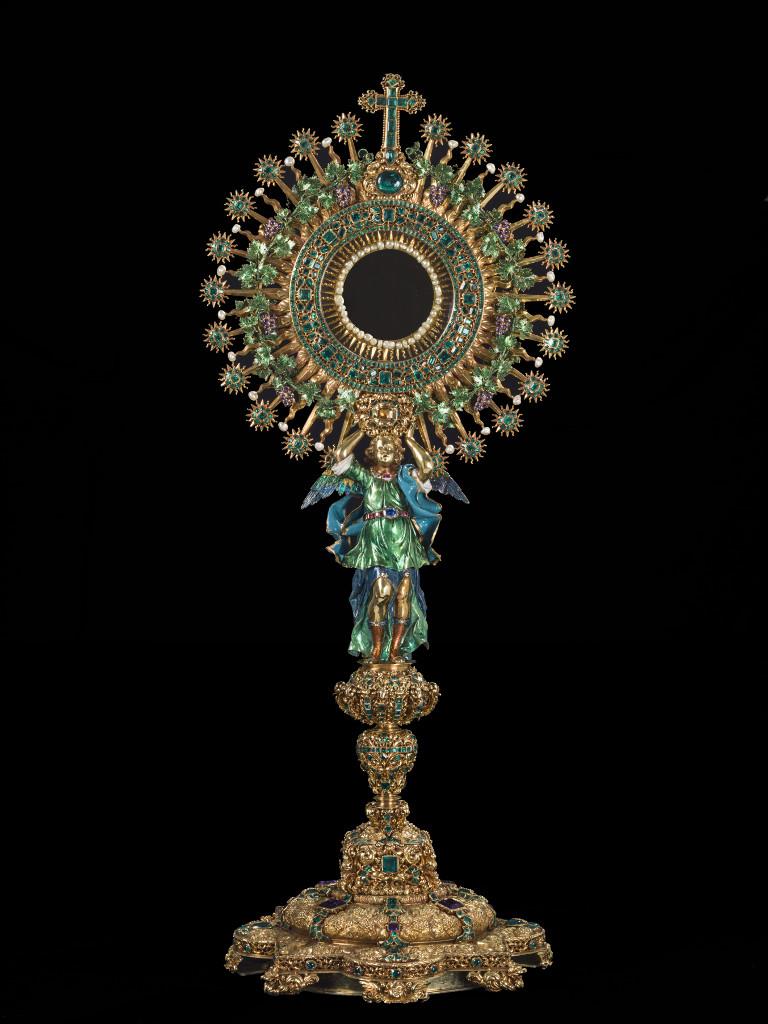 This exceptional object, the first piece of goldsmith's work to be included in the Prado's "Invited Work" programme, will remain on display until 31 May in Room 18A of the Villanueva Building. This gallery displays works by Claudio Coello, Herrera the Younger and Antolínez, who created dynamic, colourful and dramatic compositions in which, as with "The Lettuce", ornamentation, colour and splendour were used in the service of the Catholic liturgy.
The monstrance from the church of San Ignacio in Bogotá is the subject of the sixth edition of "The Invited Work" programme, sponsored by the Fundación Amigos del Museo del Prado. It follows the loans of The Virgin and Child with Angels by Jean Fouquet (1452) from the Royal Fine Arts Museum in Antwerp in 2014; Portrait of a Man
(ca.1635) by Velázquez from the Metropolitan Museum of Art, New York,in 2012; Acrobat on a Ball (1905) by Picasso from the Pushkin Museum in Moscow in 2011; Caravaggio's Descent from the Cross from the Vatican Museums in 2011; and The Daughters of Edward Darley Boit by John Singer Sargent from the Boston Museum of Fine Arts in 2010.