The itinerary <em>TITULORECORRIDO</em> has been successfully created. Now you can add in works from the Collection browser
<em>TITULOOBRA</em> added to <em>TITULORECORRIDO</em> itinerary
News
Advance information on the study of the Mona Lisa in the Prado
Friday, February 3, 2012
At the meeting of the Prado's Royal Board of Trustees held yesterday and attended by the Minister of Education, Culture and Sport, José Ignacio Wert, the Board was given important news relating to the Museum's activities in the field of restoration, which are sponsored by Fundación Iberdrola. This is the discovery that the copy of Leonardo da Vinci's painting the Mona Lisa, the original of which is in the Louvre, was painted by a pupil or follower of the artist at around the same time as the original. The importance of this discovery, which was made during the study and restoration of the painting at the Prado for its inclusion in the exhibition at the Louvre on Leonardo that opens on 29 March, lies in the fact that as a contemporary and perfectly preserved copy, it contributes important information on both the landscape background and on numerous details of the mysterious sitter. The latter include the shape of the chair, the ornamentation of the cloth covering her breast and the semi-transparent veil around her shoulders. Restoration of the copy in the Prado is on the point of being completed and in about three weeks time, before it travels to Paris, the Museum will be presenting the painting in its restored state, accompanied by a detailed explanation of its study and restoration.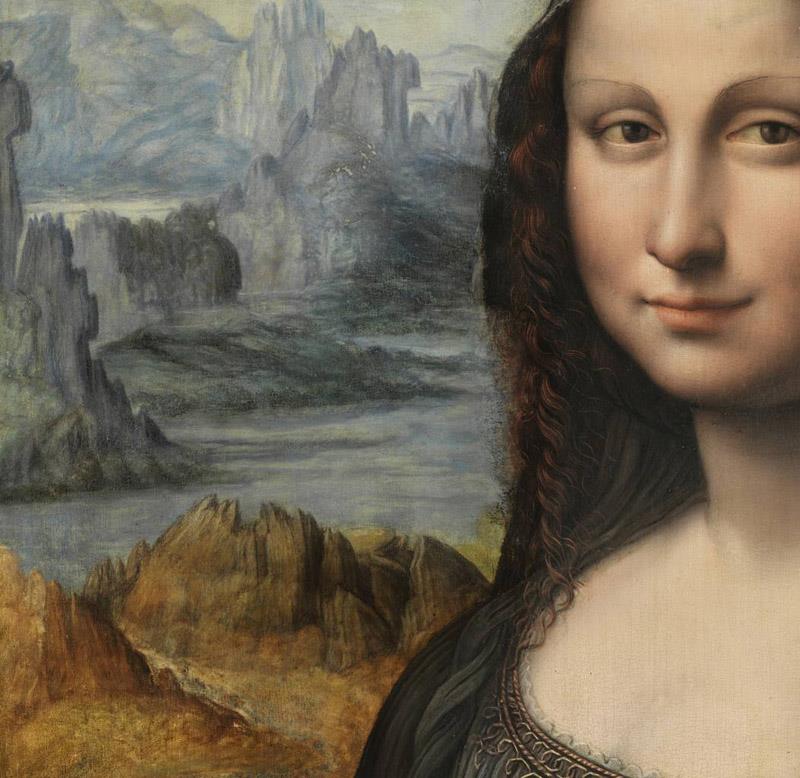 Following its rediscovery, this copy of the Mona Lisa in the Museo del Prado, which has now been confirmed as a work of one of Leonardo's pupils or followers working in his studio while the original was being painted, has not only been confirmed as the oldest known copy of this enigmatic image but also acquires considerable importance for its potential to cast more light on the Louvre's painting. Having previously been in the Spanish royal collections, the present copy entered the Prado when the museum was founded in 1819. Although the exact date and manner in which it entered the royal collections is unknown, it is probably the work that is referred to in 1666 in the inventory of the Alcázar as a female portrait associated with Leonardo. Miguel Falomir Faus, the Prado's curator of Italian Painting up to 1700, believes that this copy may have reached Spain in the early decades of the 17th century.
This painting, was exhibited regularly in the Museum until it was moved to the restoration workshop in June 2011, it was previously catalogued as an anonymous copy from the first quarter of the XVI century.
RDF