The itinerary <em>TITULORECORRIDO</em> has been successfully created. Now you can add in works from the Collection browser
<em>TITULOOBRA</em> added to <em>TITULORECORRIDO</em> itinerary
News
The CaixaForum in Barcelona is showing Goyas from the Prado
Friday, March 16, 2012
Between 16 March and 24 June visitors to the CaixaForum in Barcelona can see Goya: Light and Shade, a major exhibition devoted to the artist's work organised by the Museo del Prado and Obra Social "la Caixa" as the result of a collaborative agreement signed by the two institutions last year. Obra Social "la Caixa" and the Prado have been working together since 2009 on the Art of Educating programme that introduces young people to the pleasures of looking at works of art. The present exhibition marks a further step in this collaborative arrangement and is the starting point for a series of four travelling exhibitions, co-produced by the two institutions with the aim of encouraging greater knowledge of the Prado's holdings outside of the Museum in Madrid. The exhibitions will be held in CaixaForum venues and in other exhibition spaces in Spain.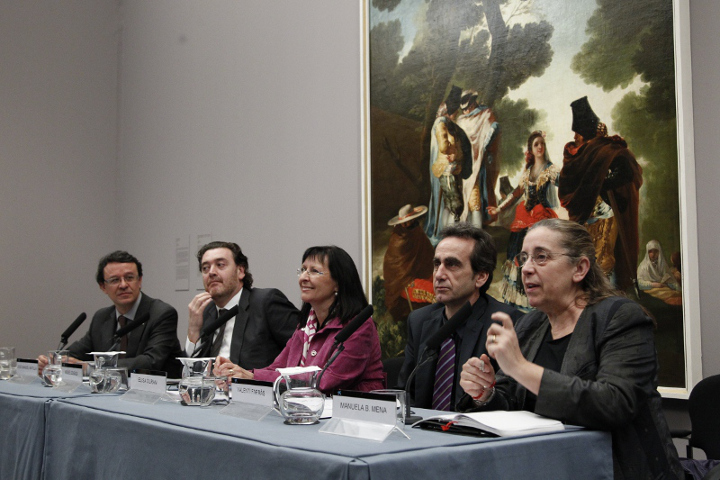 Goya: Light and Shade
The exhibition numbers 96 works, comprising 27 oil paintings, 44 drawings, 23 prints and 2 preparatory cartoons. They include works such as The clothed Maja, The Parasol, Witches' Flight and I am still learning, meaning that for the first time in thirty years a large and outstanding selection of Goya's work from the Museo del Prado will be presented in Catalonia.
The richness of the Prado's holdings of Goya, which can almost be described as a separate museum within the Museum, allows for major exhibitions that fully reflect his oeuvre. A chronological presentation will reveal all the facets of Goya's art and the principal phases of his career. The exhibition ranges from his early years, in which his realist style contrasted with the elaborate Rococo of his contemporaries, up to the highly personal works produced in Bordeaux at the end of his life and encompasses the drama of the Peninsular War that marked a turning point in his career.