The itinerary <em>TITULORECORRIDO</em> has been successfully created. Now you can add in works from the Collection browser
<em>TITULOOBRA</em> added to <em>TITULORECORRIDO</em> itinerary
News
The Museo del Prado is presenting Rubens. The Triumph of the Eucharist, a collaboration with the J. Paul Getty Museum,
Tuesday, March 25, 2014
With the exhibition Rubens. The Triumph of the Eucharist, the Museo del Prado is highlighting the importance of a rigorous and meticulous restoration project, presenting visitors with the results of this initiative in an ideal context. Introduced by a portrait of the Infanta Isabel Clara Eugenia, who commissioned the project from Rubens, the exhibition consists of the six, recently restored panels from the series and four of the tapestries on which they are based, loaned from the convent of the Descalzas Reales in Madrid.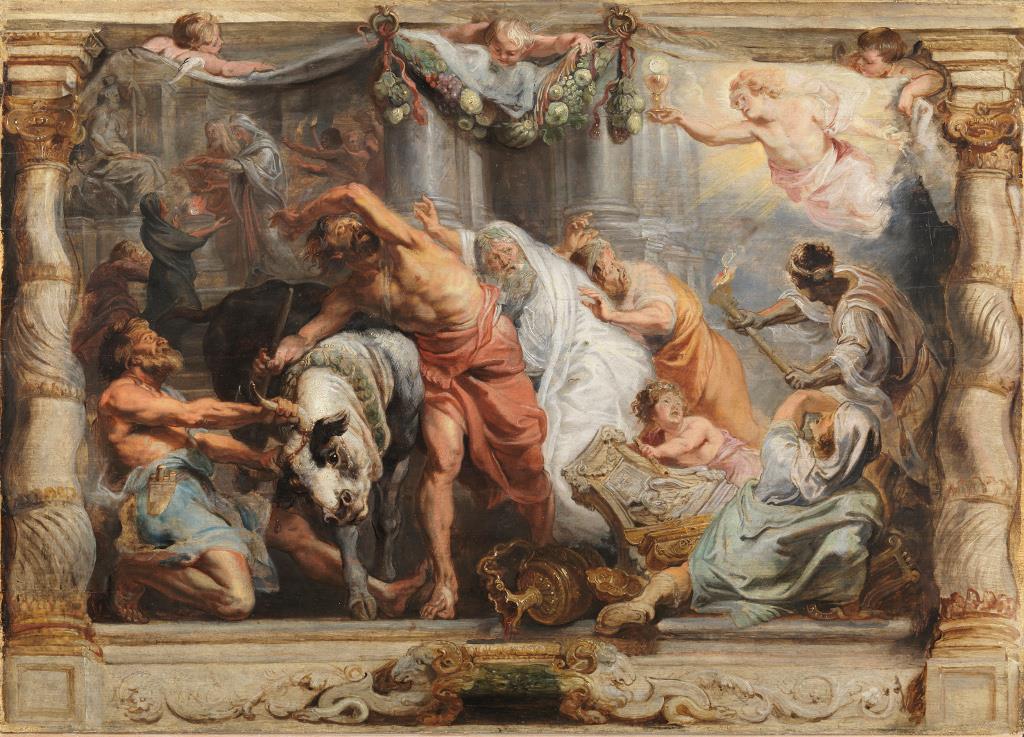 The exhibition also includes supporting graphic material and texts that explain the importance of this project and the complex restoration process that Rubens's works have undergone. The recent restoration has enabled the paintings to recover their original freshness and beauty and ensures their correct conservation in the future.