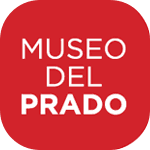 The official Prado Guide app is the best tool to get to know the Museum from anywhere in the world.
Take your time and enjoy the Prado collections wherever and whenever you want. This app includes more than 400 works commented by the main specialists of this institution, and inform the user about the story told in each work, the artistic personality of the author, its importance in the collection as a whole or other interesting details. In addition, all the works include technical specifications and their images are available for download in HD.
Very high-quality editorial content and a clear and easy-to-use technology. The app includes a Presentation to the collections, a Brief History of the Museum and numerous chapters with introductory texts that divide each collection and group works around an artist, genre, period, etc. It allows you to search and select favorite works, as well as link to useful information on Museum´s website and the Prado Store.
An essential app to always carry with you the great works of art history which is considered the largest public collection of paintings in the world.
Official application of the Prado Museum, with the support of Samsung as a technological collaborator of the Museum.